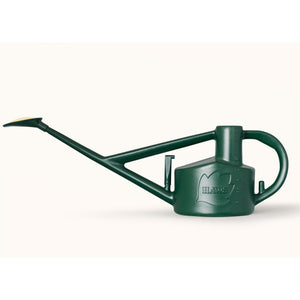 Classic Haws Watering Can - The Selly Soak
All Haws Cans | Haws Outdoor | Haws Indoor
"The Long Reach"
Haws English watering cans are know for their classic artistic style, beautiful balance and controlled water flow.
Back by popular demand! This staple of the Haws plastic range has been reworked, re-named and re-launched! 
The Selly Soak (Formally 850 Long Reach) is made from tough recyclable blow-moulded plastic and features a long-reach spout to help with those hard-to-reach jobs. It comes with a removable bedding rose and can also be used with our full range of plastic accessories, making it a handy companion for every job.
Dimensions: 25"L x 9"W x and 9.5"H
Capacity:  1 Gallon